I say king of romance.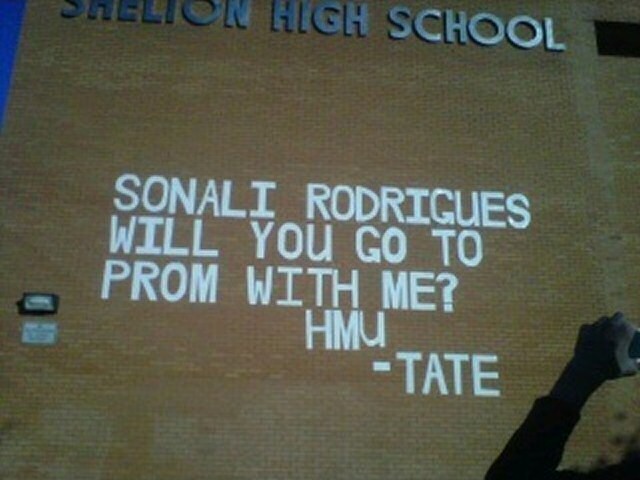 If this is how he asks a gal
to the prom, how do you
suppose he will propose
to his wife?
Shelton High responded by banning him from the prom. The letters were cut out of cardboard and put up with tape. I say harmless, cancel the prom if the most romantic kid in town can't go!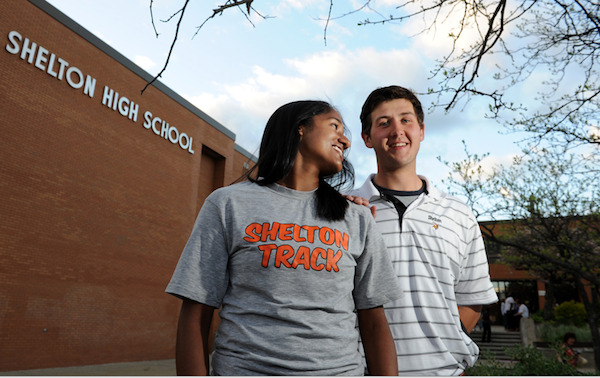 UPDATE: Tate and Sonali will be able to attend the prom after all. The school administration has reversed their decision:)