Archive for February, 2011
Thursday, February 10th, 2011
When I got up this morning it was four BELOW zero!!!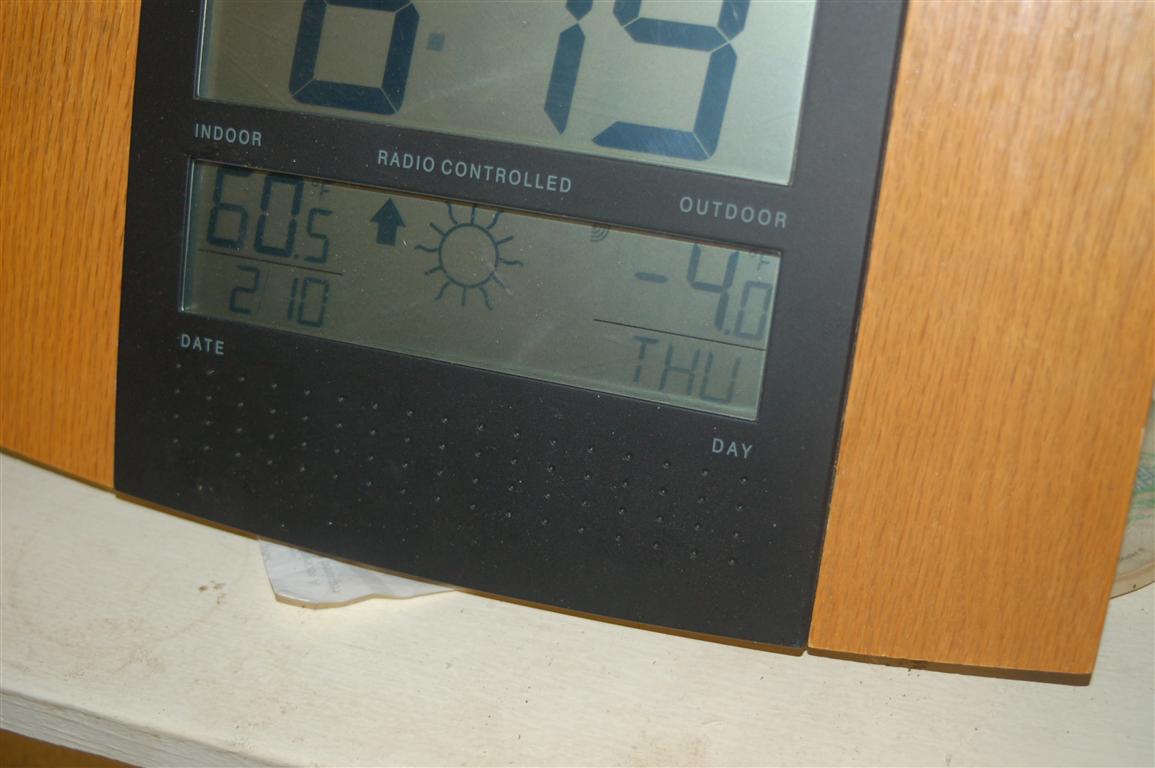 Tuesday, February 1st, 2011
We had about 12 inches of snow today!  The temperatures are supposed to get below zero tonight.  This is unusual weather for us.  We do get snow sometimes, but usually not this much and the temperature doesn't usually go below the teens!  It is beautiful though and we are very thankful for a warm house and a woodstove that heats the house well.  Dave went out to get wood and when he came in, he must not have shut the door all the way.  Here he is sweeping snow out of our house!  Fortunately, it only got just inside the door!