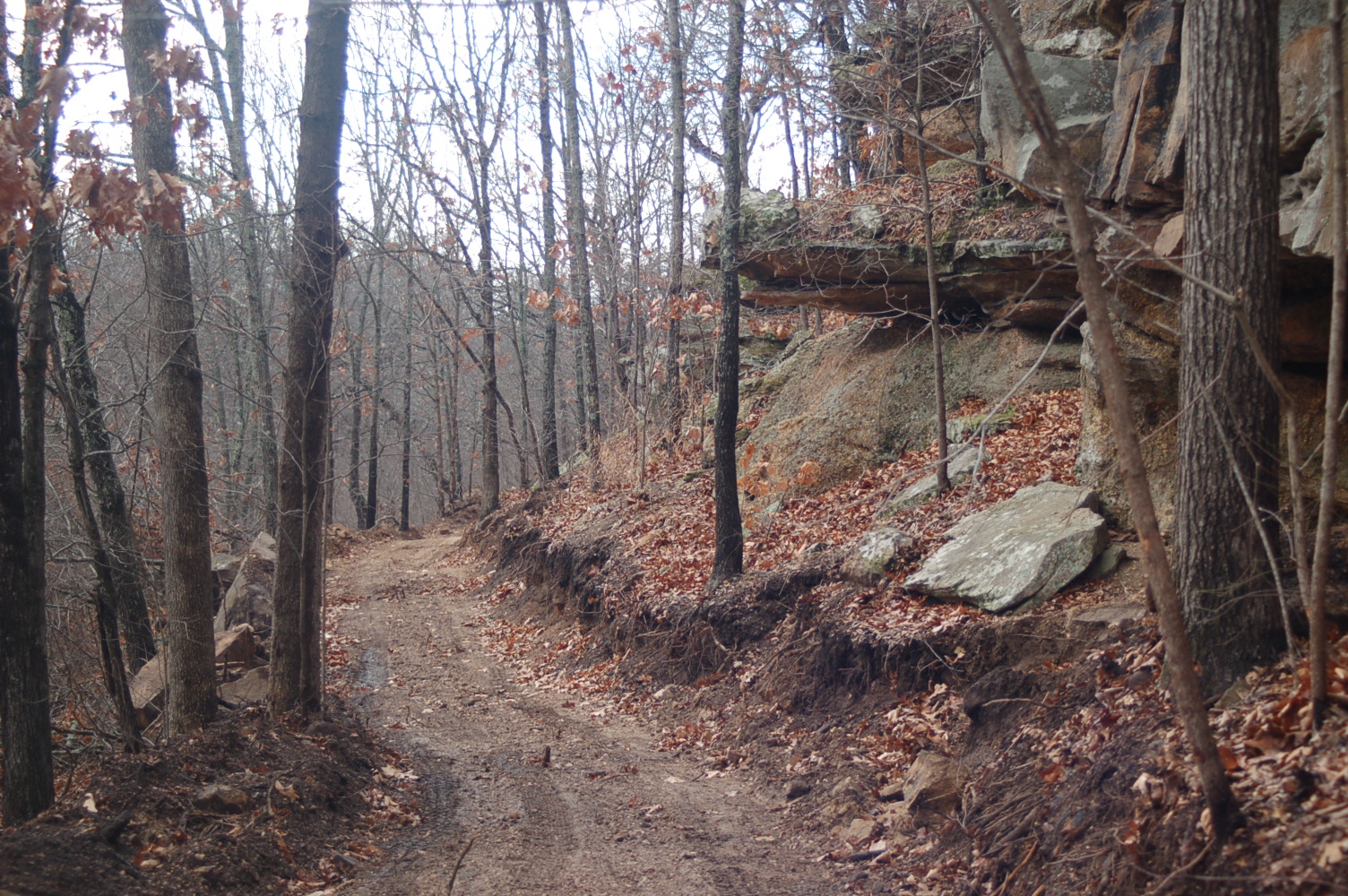 Large boulders and big roots teamed up to make this section of trail a challenge. Brute(the camp dozer) seemed to be up to task as he made his way along the face of the slope, until the transmission overheated. We think we have found the problem and have a part on order that we hope will remedy the situation.
update 12-24-08: The new parts made the transmission run cooler but did not help the problem at all. If anybody knows anything about these old tractors we are stumped at this point and would welcome any ideas!
update 12-26-08: A new filter that we didn't even know it had and Brute is back to work extending the canyon trail. Thanks to the guys at Antique Caterpillar Machinery Owners Club. They educated me a bunch on the care and feeding of an old Caterpillar.