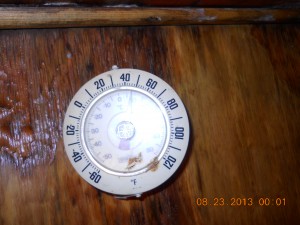 I don't know what the record books say, but it is COLD in our walk-in again, thanks to Vernon Rattan of Grace Community Church in Konowa. When his church used the camp this summer the walk-in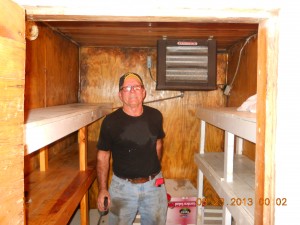 cooler would not get cold. Vernon took it apart and the compressor was junk. The church borrowed several home size refrigerators and made camp happen, but Vernon has been on a mission to replace the outside unit with something more modern (the old unit was an antique). He found a unit on Craig's List, and purchased it. Then he researched all of the other parts it would take to do the conversion and purchased those too, including a new expansion valve matched to the unit.
Then he hauled everything out here and went to work. We now have our large walk-in cooler back. The new unit is so smooth and quite compared to the old one too. We can't thank you enough Vernon Rattan! We thank God that you are faithful to use your gifts to bless others. You are very much a part of every life that is changed as a result of these camps. We pray for God's blessing upon you.